INSIDE: All you need to know guide to the 7 Best Childrens Bookshop London has to offer.
If you adore books, and want to immerse your children, (or perhaps the children dearest to you) in the world of storytelling, there are 7 WONDERFUL BOOKSHOPS IN LONDON to visit that will spark their fire for reading and curiosity.
Each of these bookstores in London earns their place on this list because the owners and staff truly believe in the power of books and words for:
change and growth
as well as enjoyment, and learning.
Take a look at this guide & find all the best London bookshops below.
Disclosure: This article contains affiliate links. If you make a purchase after clicking on one of these links, we may receive a small commission at NO extra cost to you.

Best Childrens Bookshop London Style!
Correct at time of publication on Roam the Gnome. Please check with venue for updates. We apologise in advance if there have been any changes we are unaware of. All prices in British pounds, unless otherwise stated
A Childrens Bookshop London style also offers something a little out of the ordinary.
Perhaps a particular type of book, or a rare signed copy, or events so full of imagination and joy that the adults want to join in too.
They are often small size independent bookshops with a big heart.
Take a look at the London bookshops for kids that we love with all our heart.
---
RELATED: The ULTIMATE List of Things to Do in LONDON with Kids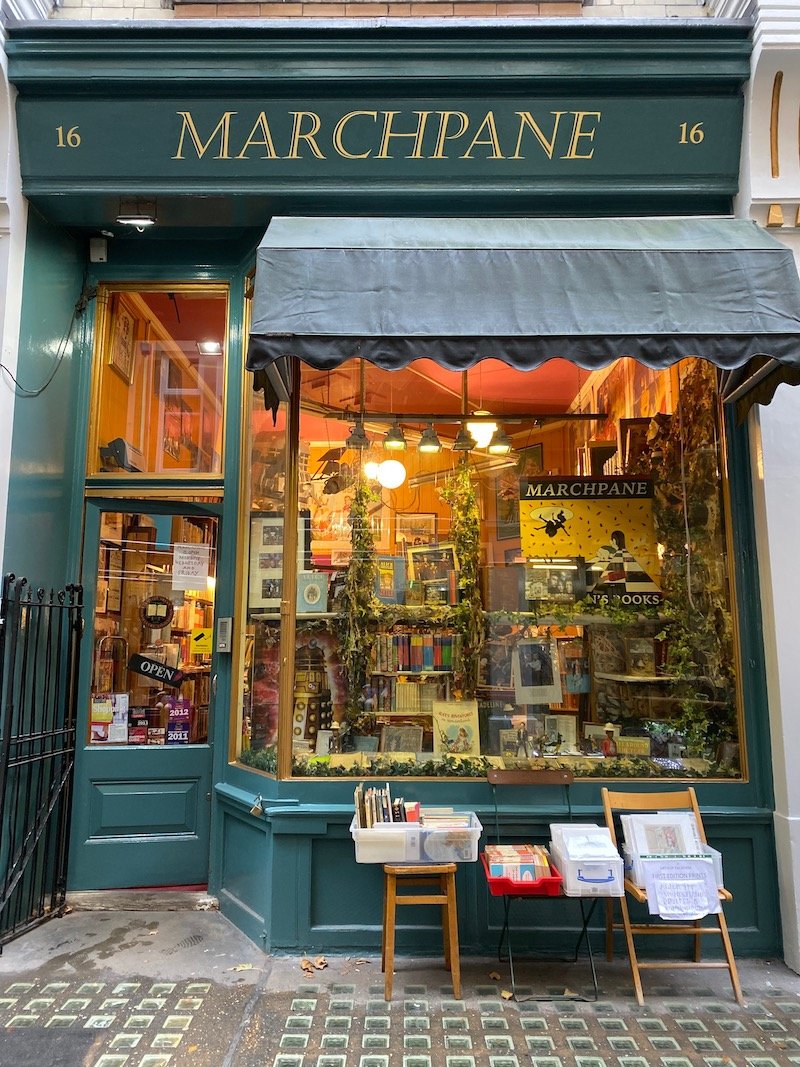 BEST CHILDRENS BOOK SHOPS IN LONDON FOR KIDS
Is there anything better than going into the best book shops in London and having a poke around to find the latest releases, must have classics and random new finds that jump out at you?
Surely not.
The best bookstores in London to peruse children's books are listed below, in no particular order.
Explore them all.

No.1: Discover Children's Story Centre Kids Book Shop
THIS is where you'll find the biggest book shop in London dedicated to kids.
Discover Children's Story Centre, one of the best kid days out in London.
Not only is Discover Children's Story Centre home to one of the best book stores in London for kids, the entire place is an ode to books, and encouraging children to read in a fun way.
If you are looking for kids books about London, they can help.
The Discover story centre playground outside is one of the best places for kids to play in London too!
Read our guide for details on how to get here, opening hours etc.
---
READ MORE: These are the Best Kids Books About London (coming soon)

Main image credit: Pickled Peppers
No.2: Pickled Pepper Children's Bookstore London
Pickled Peppers Book shop is a specialist interactive children's bookshop located in Crouch End, North London.
If you can only go to one children's book shop in London, visit this one.
Not only is it a super cute book shop, with rainbow coloured bunting, magical window displays, and a light filled space, they offer:
preschool activities during the week
story time, and
book clubs and illustration workshops for kids on the weekend.
Pickled Pepper Books London's pièce de résistance is the author in-person book signings, and theatre events that bring stories to life, almost every weekend.
Address: 10 Middle Lane, Crouch End London, N8 8PL
Opening hours:
Monday – Friday, 9:30 am – 5:30 pm
Saturday, 10:00 am – 6:00 pm
Sunday, 11:00 am – 5pm
Website: Click here

Image credit: Tales on Moon Lane
No.3: Tales on Moon Lane Childrens Book Shop, Herne Hill
This London Book Shops claim to fame is they are an award winning book shop for children that has been in existence for 14 years!
Filled with every kind of child's book imaginable, and a team of booksellers who LIVE and BREATHE children's fiction, it's the place to pick up your next London souvenir or gift for a reader, especially as they gift wrap!
This kids bookshop hosts:
FREE regular weekly story time events for preschoolers where staff tell stories for kids, and
reading programs too.
Address: 25 Half Moon Lane, Herne Hill, London SE24 9JU
Opening hours:
Monday to Saturday, 9am to 5.30pm
Sunday and Bank holidays 10.30 to 4.30
Website: Click here
How to get to Tales on Moon Lane
By train: Tales On Moon Lane is situated a few minute's walk from Zone 2 Herne Hill rail station, with trains to and from Victoria, Blackfriars, Kings Cross, Wimbledon, Bedford and Luton.
By bus: The 3, 37, 322, 196, 201, and 690 either at Herne Hill train station or directly outside the shop. Stops D and E are the closest

Image credit: Children's Bookshop London
No.4: Childrens Bookshop Muswell Hill
The Children's Bookshop has been in service to families and children since 1974!
That's over 45 years.
The children's bookshop Muswell Hill stocks a huge range of fiction and non-fiction, but most importantly, if you get stuck choosing or would like some insights on popular London books for kids, their specialist staff are at the ready.
The Muswell Hill children's bookshop in London hosts:
author visits
author meet and greets, and
fun book signings.
Plus they have a weekly story time for children of all ages on Thursdays at 11 am and Saturdays at 10am.
Address: 29 Fortis Green Rd, London, N10 3HP
Opening hours: Monday – Saturday, 9.15am – 5.45pm
Website: Click here

Image credit: The Alligators Mouth
No.5: The Alligator's Mouth Childrens Bookshop London
Alligator's Mouth is an independent children's bookshop in Richmond, with strong links to the local community.
You can find all kinds of children's books here, for babies, toddlers, preschoolers, primary school kids and teens.
They also sell a small selection of hand-picked stationery, cards and board games.
Check out their events, including weekly storytime with a story and a song, bookclub, Folktale Friday, and a comics club for budding illustrators.
They also host author and illustrator meet and greets, and book signings. Oliver Jeffers once visited!
Address: 2a Church Court, Richmond, TW9 1JL
Opening hours:
Mon-Fri: 10am-5:30pm
Saturday: 10am-6pm
Sundays and Bank Holidays: 11am-4pm
Website: Click here
How to get to the Alligators Mouth Book Shop:
From Richmond rail/underground:
Turn left out of the station entrance.
Walk down George Street until you pass Tesco Metro; we are on Church Court, an alley running alongside, down towards the church yard of St Mary Magdalene Church.
By bus:
The shop is within close walking distance from any bus stop that serves:
George Street (turn down Church Court by Tescos) or
Richmond Bus Station (turn left and walk on towards Church Terrace until you pass the church)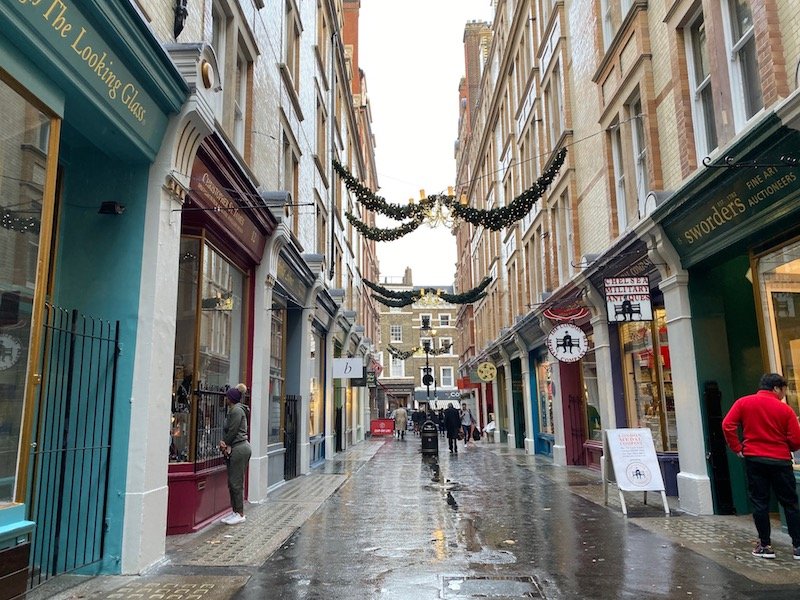 No.6: Marchpane Children's Bookshop London
Located in the centre of Cecil Court London, the quiet pedestrian lane lined with antiquarian bookshops, tucked away in London's bustling West End, Marchpane opened in August 1989.
THIS is the famous lane mentioned above, said to be the inspiration for Diagon Alley. (pictured above)
Marchpane is the premier specialist in Lewis Carroll, Alice in Wonderland, Alice Liddell, books and ephemera in the West End.
Over the last 30 years, Marchpane has become well known as a specialist in children's and illustrated books from the eighteenth century up to the present day.

Image credit: Marchpane Books
If you are looking for a signed first edition of Harry Potter, this is the place to go.
They stock all the classics and the best British collectable children's books.
You might find:
Winnie-the-Pooh
Peter Pan
The Wind in the Willows
The Lion the Witch and the Wardrobe
The Wizard of Oz
Pinocchio
Nursery Rhymes
Hans Christian Andersen
Grimms Fairy Tales
Perrault.
Address: 16 Cecil Court, London Wc2
Opening hours: Monday to Saturday 10.30am to 6pm
Website: Click here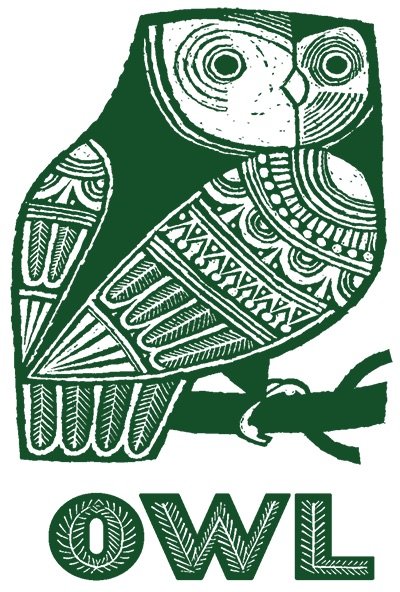 No.7: Owl Bookshop Children's Books section
Take the older kids to this eclectic book shop in London.
You can find exquisite books for primary aged children and young teens, including:
illustrated copies of Charles Darwin's On the Origin of Species
The Incredible Ecosystems of Planet Earth
Big Ideas for Curious Minds, and
The Explorer by Katherine Rundell.
This one doesn't really cater for toddlers or younger kids, so don't bother.
Address: Owl Bookshop, 207-209 Kentish Town Road, Kentish Town, London NW5 2JU
Website: Click here
Looking for MORE SUPER DOOPER FUN Things to Do with Kids in LONDON?
Click the blue links below for more London tips