INSIDE: The Down Low on the Grand Plaza Serviced Apartments in Bayswater London for Families.
When friends ask me what's the best area to stay in London with family, I always suggest trying to find accommodation in London on the Bayswater Road side of Hyde Park.
It's so pretty, with row, upon row, upon row of grand Victorian townhouses.
My heart was captivated in the first moment.
But the best thing about staying in this family friendly area of London is that hotels near Hyde park are within walking distance to LOTS of places you'll want to go.
THIS is truly the spot to stay on a family trip to London.
If you are visiting London with kids, read on to find out about the London family accommodation we chose for our last trip to London.
Disclosure: This article contains affiliate links. If you make a purchase after clicking on one of these links, we may receive a small commission at NO extra cost to you.

Best Area to Stay in London with Family?
I'm not posh, and we definitely don't have access to the Royal bank accounts, but from time to time, it's fun to pretend.
Staying in the Grand Plaza Bayswater family hotel between Notting Hill and Paddington is a chance to live as the other half lives, surrounded by the magnificent architecture of Victorian townhouses in Central London.
If you stay in this family friendly area of London, you are super close, and within walking distance of:
Princess Diana Memorial Playground (less than 5 -10 minutes walk away, depending on the location of your hotel or accommodation)
Science Museum – it's FREE
Natural History Museum – it's FREE too!
Victoria and Albert Museum
Royal Albert Hall – book tickets to a performance if you can.
Harrods (so many fun things for kids to do and see here)
Buckingham Palace
Kensington Palace
Hot tip: Look out for the Peter Pan statue in Kensington Gardens. When you find it, swipe your phone over the plaque nearby and get a get a personal call-back from Peter Pan himself!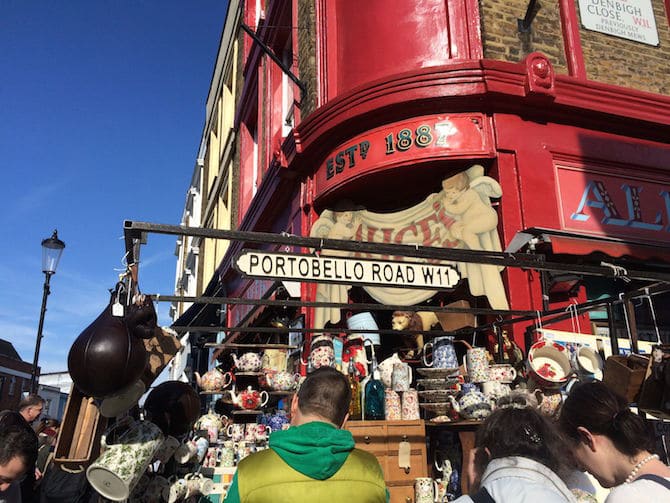 Hungry?
You can also eat all the London street food at Portobello market, and wander through one of the best markets in London for antiques and bric-a-brac in the United Kingdom.
---
RELATED: The Big List of Best Things to Do in LONDON with Kids

Grand Plaza Serviced Apartments Bayswater
(Not sponsored)
On our last trip to London, we found this place, the Grand Plaza Serviced Apartments .
The Grand Plaza Hyde Park Apartments are situated within a block of Victorian townhouses on Princes Square.
We found this place on www.booking.com and it was so super reasonable, I did wonder if it was a dud?
But let me tell you, if you are looking for a family hotel on a budget in London, this is the perfect stop for a week's residence smack bang in the centre of London.
My heart leapt when I saw the building for the first time – we were booked to stay in a fancy Victorian terrace!
Oh my, how posh!

Foyer area
The elegance of the foyer area continued this theme.
Friendly staff had us checked in and on our way to our room in minutes.

The Best Area in London to Stay for Elegant Views
This was one of my favourite rooms with a view at the Grand Plaza Serviced Apartments, and why this is the best area in London to stay.
As an Anglophile (a person who is fond of or greatly admires England or Britain), a view of a classic picturesque street in London, with black cabs motoring up and down, and Victorian terrace apartments across the road mirroring back to me, is a dream come true.
This confirmed my theory that we picked the best area to stay in London.
I couldn't have been happier with all those traditional English icons proving it so.
The room itself was super clean, with a proper modern home-like bathroom, carpeted floors, and classic furnishings.
Our room felt more like a B'n'B room in someone's home, than a hotel room.
The three of us shared the queen sized bed, but there are family rooms available for those with bigger kids, or more family members in tow.

The Downside to Grand Plaza Serviced Apartments London United Kingdom
There was only one thing we didn't like about this place.
Inside, the layout beyond the foyer is higgledy-piggledy.
A rabbit warren, like a bunch of classic English terrace homes have been cut into pieces to fit as many hotel rooms as possible.
We found ourselves:
in lifts
opening and shutting doors as we walked through common areas
stepping up and then back down into random long corridors
walking on wonky uneven mismatched carpeted floors, (pram in tow) and,
peeking around corners in this maze of corridors to determine if we were in the right spot this time?
Negotiating the route to our room left me exhausted, but the kids thought the ramble through the building was fabulous.
Oh, how fun it is for little people to run ahead through the corridors, while waiting for mum and the pram to catch up.
(I'm so sorry, fellow guests!)
Our hot tip: Be sure to know your way to the closest fire exit.
Image credit: Maurits Ruis via Flickr CC BY 2.0
Grand Plaza Apartments Bayswater Location is GOLD
Our verdict?
Bayswater is the best area to stay in London with family, and we'd put up with a few narrow dodgy corridors for that, especially when the price is right.
LOCATION, LOCATION, LOCATION is everything.
A few minute walk from the hotel, you'll find:
convenience stores
restaurants, shops
a bowling alley
chemists
a supermarket at the end of the road (and all around this area)
plus, green spaces with bench seats (à la Notting Hill with Julia Roberts) in between for those essential rest stops for kids on the go.
There's nothing better than being close to the action and having the ability to walk everywhere, just like a local, and we loved not needing to rely on public transport.
Walking is the way we like to explore, and see things, and staying at a hotel in Bayswater London gives you the freedom that families want and need.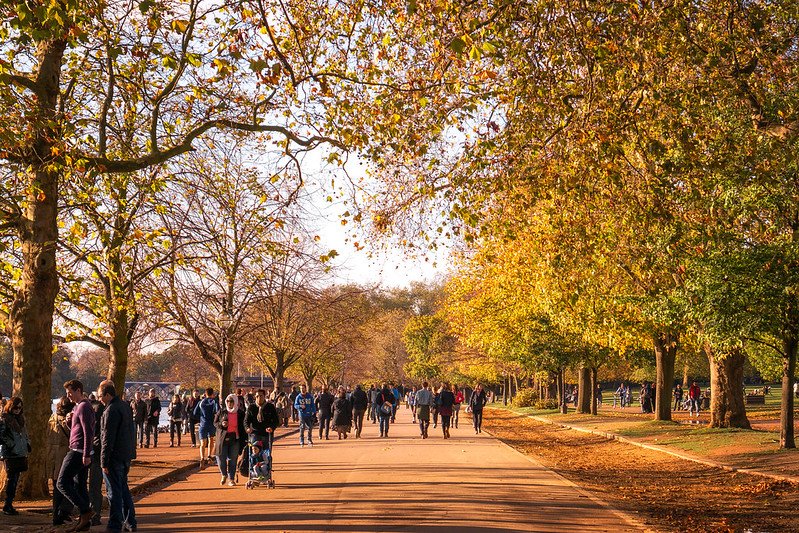 Image credit: Garry Knight via Flickr CC By 2.0
THE INSIDE SCOOP: Grand Plaza Service Apartments Reviews
Correct at time of publication on Roam the Gnome. Please check with venue for updates. We apologise in advance if there have been any changes we are unaware of. All prices in British pounds, unless otherwise stated
Address: The Grand Plaza Serviced Apartments address is 42 Princes Square, London W2 4AD
Telephone: 0207-985-8000
Website: Check latest prices here
Email: [email protected]
More on Grand Plaza Apartments
Grand Plaza is the largest Hotel and Apartment complex in Bayswater, with one bedroom apartments, two and three bedroom apartments, studios, family apartment accommodation and more.
Many apartments have kitchenettes which makes it feel as comfortable as home, but with the service of a 4-star hotel:
cleaning
catering
reception staff,
and the all important porters at hand.
Grand Plaza Apartments have a Grade II listed exterior, combined with a modern spacious comfortable interior.
The apartments are located on a classic quiet Victorian Garden Square, but you are only 300 yards from Queensway, and the famous Whiteley's shopping centre.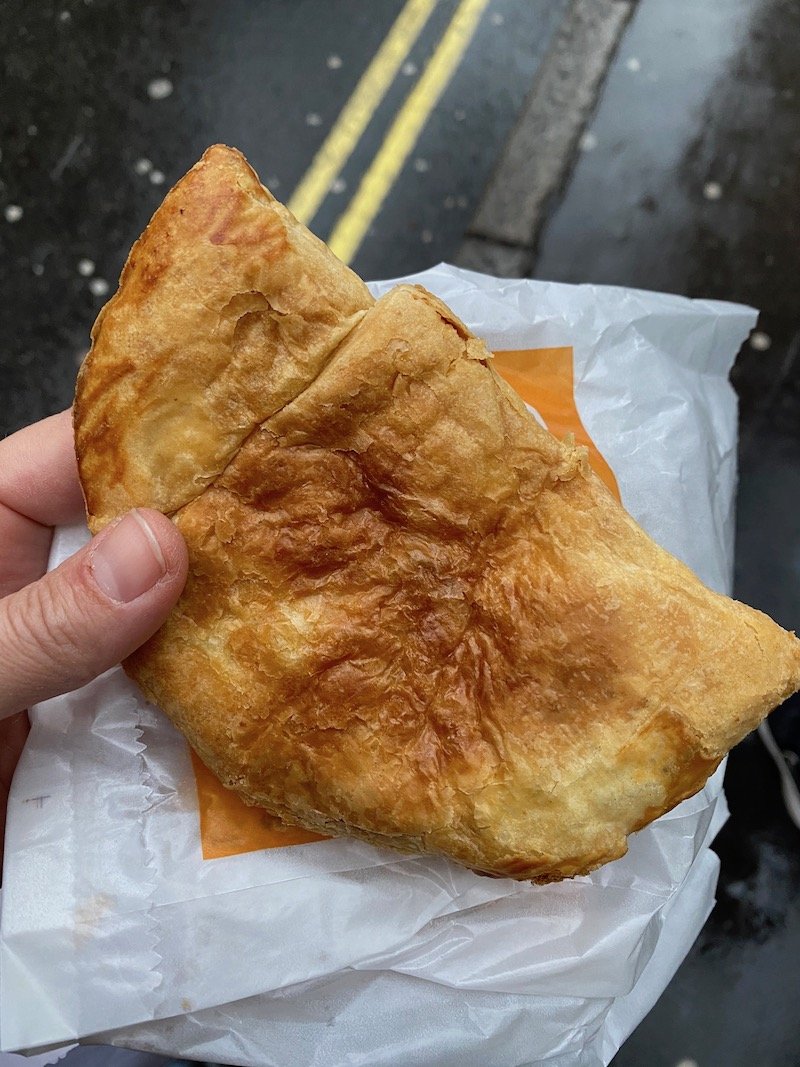 Breakfast?
Breakfast is an optional extra.
Head to Pret a Manger down the road for hot pastries, and bakery yummies.
(We suggest Cheese and Onion pasties. It's THE thing you must eat at some point.)
Overnight rates
Compare prices on Booking.com, Trip Advisor, Expedia, Hotels, Agoda etc. to find the best rate.
Anything less than $250 AUD per night is a winner.
Hot tip: Be sure to clear the cache and refresh your browser between searches to find the best price without those sites catching you out by retaining knowledge of your previous search history and price-guides!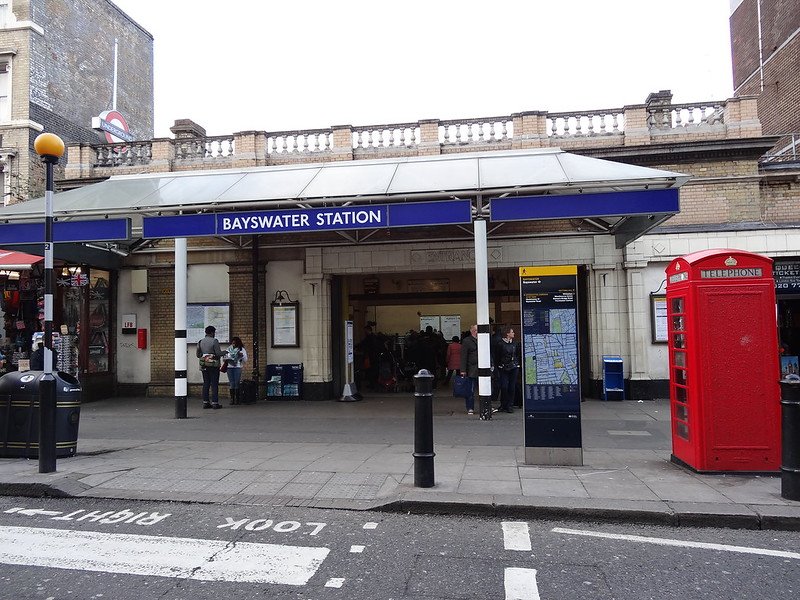 Image credit: Ian Wright via Flickr CC BY-SA 2.0
How to get to Grand Plaza Apartments London
These short-term apartment lets are:
a 4-minute walk from Bayswater tube station
7 minutes from Hyde Park
16 minutes from Paddington station with the Heathrow Express train to the airport too.
The A40 is 5 minute drive away offering access to the M25 ring road, the M1 Motorway and beyond.
From Heathrow
Take the Heathrow Express to Paddington Station (THIS IS OUR HOT TIP!)
The Train runs approxinately every 15mins between 5:30am to 23:30pm and the journey takes around 15mins.
From Paddington Station you can either get a taxi to the Hotel (it takes about 5 to 7 minutes), or take the underground 1 stop and get off at Bayswater Station.
From Gatwick
Take the Gatwick Express to Victoria Station.
The trains run approximately every 15min between 4:30am to 1:30am and the journey takes 35mins. From Victoria Station take the Circle Line Underground to Bayswater Station.
Map of Grand Plaza Serviced Apartments
Facilities at the Bayswater Accommodation for Families in London
FREE WiFi Connections in all apartments
Tea & Coffee facilities
FREE daily Newspaper in the Lobby
24 Hours Receptions & Lifts
Breakfast Room with Food & Beverage Machine
Laundry Service Facilities – One wash and dry of a load plus washing tablet costs £6. BONUS- Pay for one load and get another one free!
Maid Service with changed of Linen & Towels
All apartments are protected by CCTV.
credit card facilities

Toadstool Rating:
No playgrounds or pools on site, but the Princess Diana Memorial Playground is minutes away!
This really is best area to stay in London with family.

MORE OF THE BEST AREAS IN LONDON TO STAY
If you can't find a hotel near Hyde Park in Bayswater, try to find a hotel in London in one of these alternative London areas.
These are the best tourist area to stay in London for families.
No.1: Paddington
Paddington is a leafy green area very near to Bayswater, and still affords you a similar experience of being close to:
Hyde Park
Royal Albert Hall, and
Notting Hill market.
This is the best area to stay in London for one night.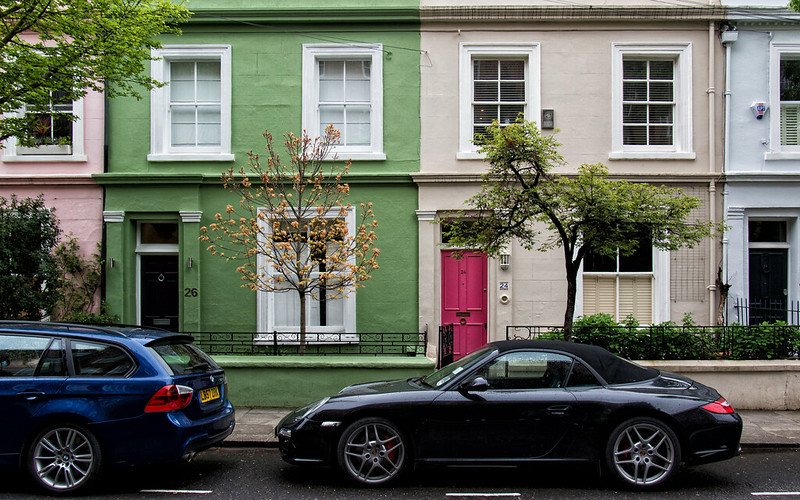 Image credit: Raphaël Chekroun via Flickr CC BY-ND 2.0
No.2: Notting Hill
To the west of Bayswater, Notting Hill is home to the famous Portobello Road markets.
It's definitely changed a lot, but you'll still find a melting pot of people from all around the world live here, and bring their cultures and food to share.
Hungry?
The Portobello food market has some of the best London street food around the city.
No.3: Westminster and St James
This London area is within walking distance to Big Ben, Buckingham Palace, Westminster Abbey, Southbank and the Thames.
This is the the best area to stay in London for sightseeing.
But never more so than if you want to see the Changing of the Guard ceremony with kids, and don't want to push your luck with waiting and the crowds.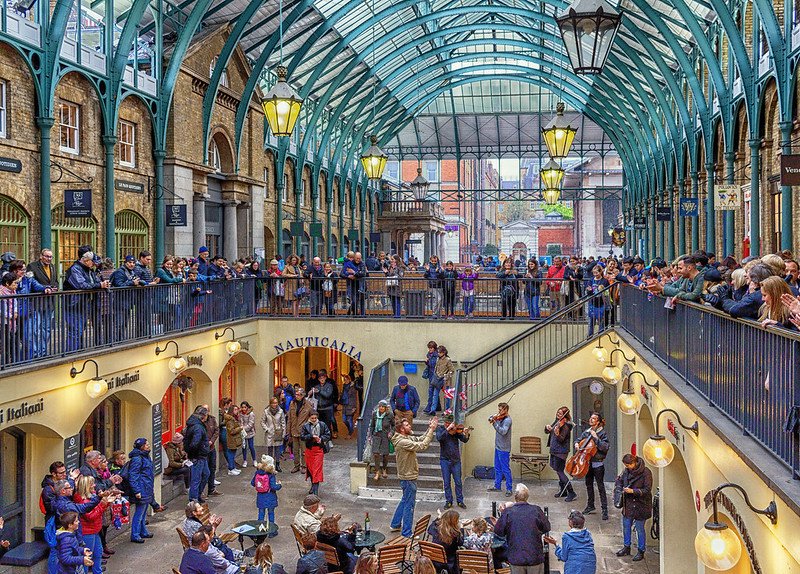 Image credit: Ray in Manila via Flickr CC By 2.0
No.4: Covent Garden
Wondering where to stay in London with kids?
Covent Garden is , close to the:
This is the best area to stay in London for first time visitors. Safe, and family friendly.
It's also one of the best shopping areas in London.
No.5: Camden Town and Primrose Hill
Love a good community market?
Then Camden Town or Primrose Hill should be your pick. With the Regent's canal meandering through, and charming houseboats cruising the waters, Camden Town is a top place to stay in London with kids.
Close by, you'll find the Primrose Hill playground at Regents Park and the ever-evolving London Zoo.
The newest addition is the Animal Adventure children's playground and water park.
Why not book one special family night at the Gir Safari Lodges at London Zoo?
You'll wake up to the roar (or snore) of lions!
RELATED: The EPIC Guide to London Zoo with Kids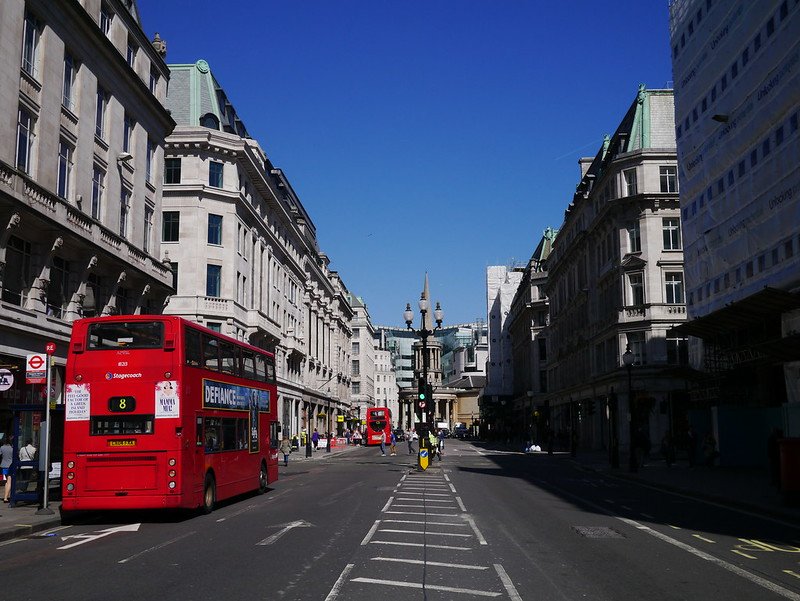 Image credit: Shirokazan via Flickr CC BY 2.0
No.6: Mayfair and Marylebone
If you love to shop, stay here, smack bang in the centre of the best shopping in London on Regent Street, and Oxford Street.
Plus, Regents Park is just a walk away, with multiple awesome playgrounds for kids in London.
This is the best tourist area to stay in London if you can find something reasonable.

Looking for MORE Things to Do with Kids in LONDON?
Click the links in blue below for more London ideas.