INSIDE: Everything you need to know about booking Bali Day Tours with Bali Smart Tours .
Are you planning your own Bali Day Tours and need a driver?
Or you want a recommended Bali driver who knows all the hot spots in Seminyak, Canggu, Ubud, Kuta and Uluwatu?
How do you find someone you can trust & who won't rip you off?
As a family of Travel Journalists with a very cute Gnome in tow, we never leave home without a BIG exhausting plan to see and experience as many places as possible in one day.
So we need a Bali driver with a sense of humour, and a laid back personality to survive our hectic itinerary.
We found a team of them!
Want to Book the Best Driver for your Bali Day Tours too? Read on!
Disclosure: This article contains affiliate links. If you make a purchase after clicking on one of these links, we may receive a small commission at NO extra cost to you. Pictured above: Driver Komang, with Ned and Jack.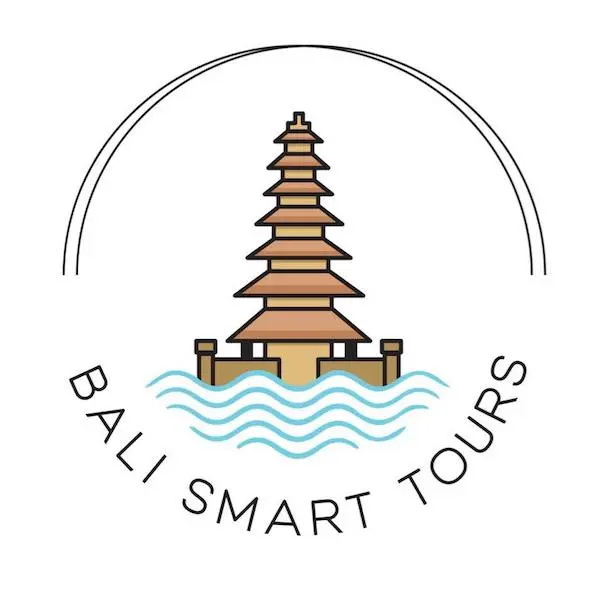 Best Bali Driver for a Day?
Bali Smart Tours to the rescue
Bali Smart Tours is managed by the personable Dewa No. 1
Our communications with Dewa have always been trouble-free and seamless to:
plan our dates of travel
organise our pick up and drop off times
organise pick up and drop off locations
confirm the daily, and half-daily, rates for a driver
confirm the name of the driver who would accompany us each day
His english is good, and he gets back to you promptly.
Nothing is too hard for Dewa.
He's the perfect person to help you organise your Bali itinerary.
---
RELATED: Ultimate Guide of Best Things to do in BALI with Kids
Drivers in Bali Recommended by Us!
We've loved each and every one of the Bali Smart Tours drivers we've met and travelled with:
the smiley and loveable Rai
the hilarious Kadek
the kind Komang, and
the super-friendly Dewa 2. (Dewa's brother)
Our number one transport in Bali is definitely private car with private driver.
While a Bluebird Taxi is the top choice for quick trips or when your kids just-can't-walk-anymore…, they (and me) much prefer to be chauffeur-driven around.
Hiring a driver in Bali is living VIP style!
Dewa No. 2 from Bali Smart Tours
The best Bali driver? We can't choose!
Every single one of these drivers have been:
patient
tolerant
helpful
kind
great with the kids
humorous
knowledgable about Bali culture, and the history of Bali
keen to show us famous Bali landmarks.
They'll all been happy to both go with the flow of our frantic pace, and suggest detours or itinerary add-on's to visit places we should definitely write about.
(Soon, we'll start sharing some of our favourite one, two, and three day Bali itineraries. Check back in a month or so.)
Dewa 2 gets a special mention.
He brought along a compilation CD of his favourite current hits, and we spent a whole day driving around the Bukit Peninsula on our way to Uluwatu singing karaoke-style to Justin Beiber.
Those memories are with us for life!
He's a good guy.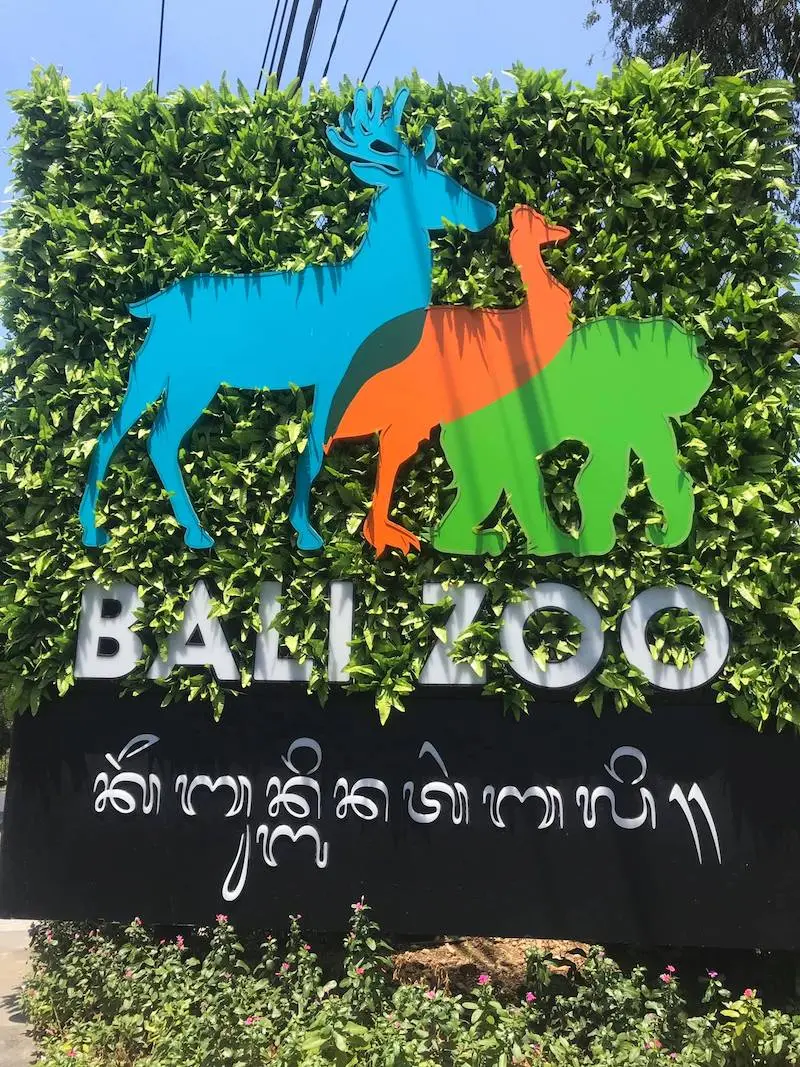 DIY Touring with a Bali Private Driver
Touring Bali with a private driver gives you SO much freedom and scope.
We would never travel any other way.
There's nothing better in Bali than finding a trustworthy private driver who knows and loves the island, especially when they share their best tips and instagrammable locations with you.
Plus, you can come and go, as you need.
When travelling with kids in Bali, this is vital.
You never know when someone is going to get a touch of the old Bali Belly, or embark on a full-blown travel tantrum after a walk at the waterblow in Nusa Dua.
With a private driver in Bali, rather than a tour, you can call it quits on your Bali day trips whenever you are ready.
The flexibility to head back 'home' before the storm of an outrageous tantrum is priceless.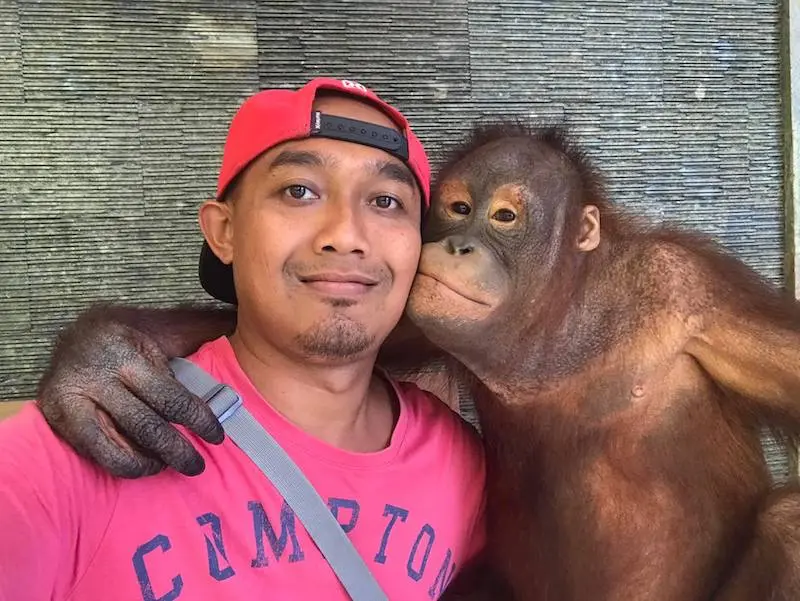 Dewa No. 1 from Bali Smart Tours
Bali Day Trips with Bali Smart Tours
If you are thinking about getting a driver in Bali, we highly recommend booking all your Bali Day Tours with Bali Smart Tours and their team of drivers.
They do fixed price airport pick ups and drop offs too.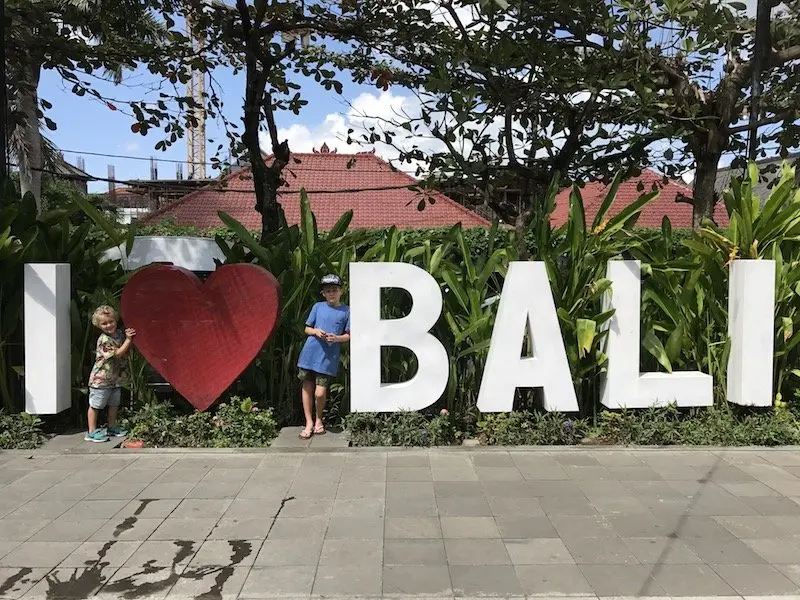 THE INSIDE SCOOP: Best Bali Day Tours
Correct at time of publication on Roam the Gnome. Please check with venue for updates. We apologise in advance if there have been any changes we are unaware of. All prices in AUD dollars, unless otherwise stated
Telephone: Contact Dewa (Bali Smart Tours) via:
FB messenger via Facebook
WhatsApp +6281338044755
Website: Like Bali Smart Tours Facebook page
You can:
check out examples of their best Bali Day Tours
ask about popular Bali itineraries
find more Bali tour guide reviews
see happy snaps of people on tour
How to book a Bali Driver service
Book Bali Day Tours of your own choosing and itinerary.
Contact Dewa at Bali Smart Tours to book your driver, and confirm your plans.
Bali Smart Tours Operating hours
Dewa and his team are happy to accommodate you.
We've had drivers pick us up as early as 7am, and airport pickups at 11.30pm.
Every driver on our family holiday has been helpful and obliging.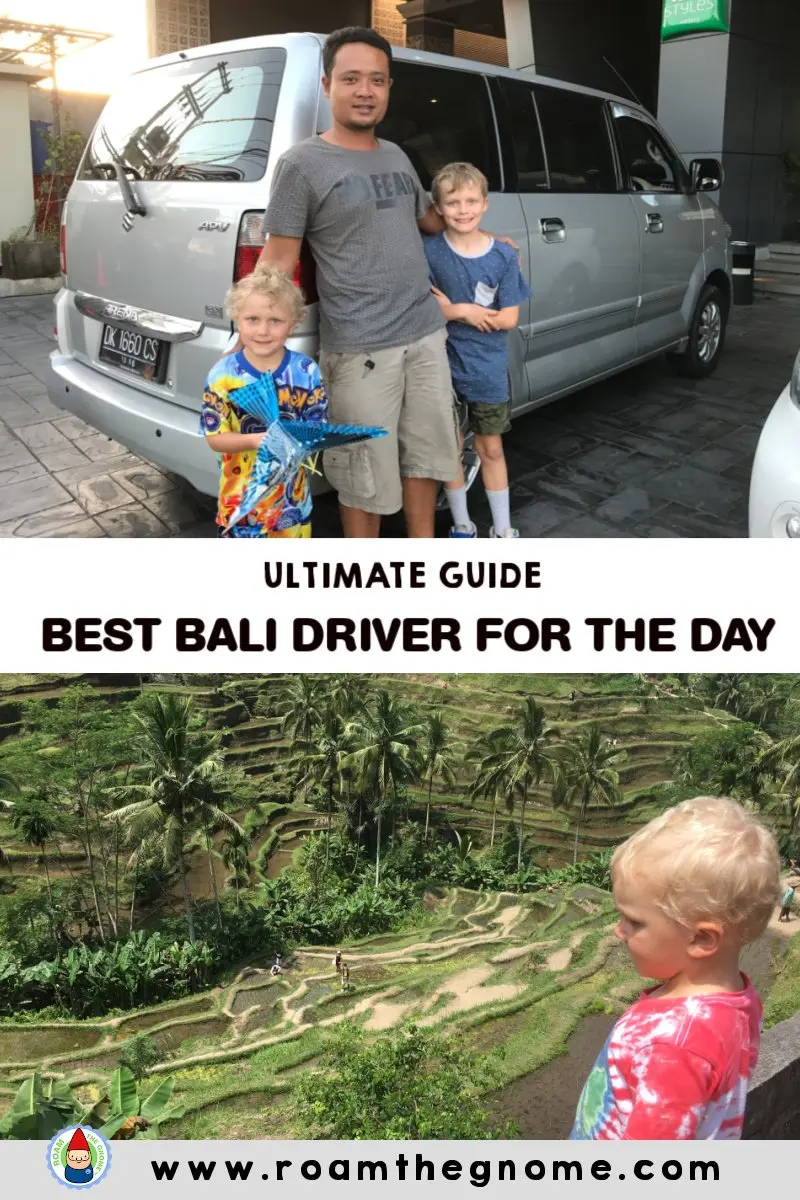 Best Bali Drivers Cost
NB: Prices an approximation. Subject to change. Please check with Dewa before confirming your booking.
Bali driver price for a day
Wondering how much to pay Bali Driver?
If you are needing a Bali driver for the day, a full day trip (10 hours) costs around RP 550,000 ($55 AUD) to RP 650,000 ($65 AUD).
We always arrange pick up at 8am, and return around 4-6pm depending on where we are headed.
If you can afford it, do invite them to join you for lunch. A tip at the end of the day is truly appreciated too.
Bali private driver cost for half day
The Bali driver cost for a half day (max 5 hours) is around RP 350,000 ($35 AUD) to 400,000 ($40 AUD) depending on the distance.
How much does it cost from Bali airport to Kuta?
The Bali driver rate for pick up/drop off to, or from, the Ngurah Rai airport is RP 250,000. ($25 AUD)
An airport transfer with Bali Smart Tours saves you the hassle of organising a taxi upon arrival in the hustle and bustle.
Do tell Dewa that Amber from Roam the Gnome sent you!
#notsponsored. It's simple – we get a thrill when someone takes our advice, and we hear about it!
Toadstool Rating: Bali Driver Recommendation

Looking for More SUPER DOOPER Fun Things to Do in BALI with KIDS?
Click the links in blue for more Bali tips below.