INSIDE: Everything you need to know about finding Bali chemists
The first time we visited Bali after a long absence, we took what seemed like the entire contents of our local chemist with us.
In fact, our original first aid kit for Bali contained every little thing we could have ever possibly needed for almost every conceivable illness or injury!
(We've now streamlined it – here's a list of what we take now, plus a packing list for Bali holidays)
If truth be told, we went more than a little overboard, especially when we found out that there's a chemist on every second street corner.
(AND all the best nature's medicine like coconuts and tropical fruits too!)
In Bali chemists are now hot property (called Apoteks).
They are stocked almost as well as any chemist we'd find in Australia or throughout the Western World.
Find one close to you – read our guide below for locations and details.
Disclosure: This article contains affiliate links. If you make a purchase after clicking on one of these links, we may receive a small commission at NO extra cost to you. Main image: Sua Truong via Unsplash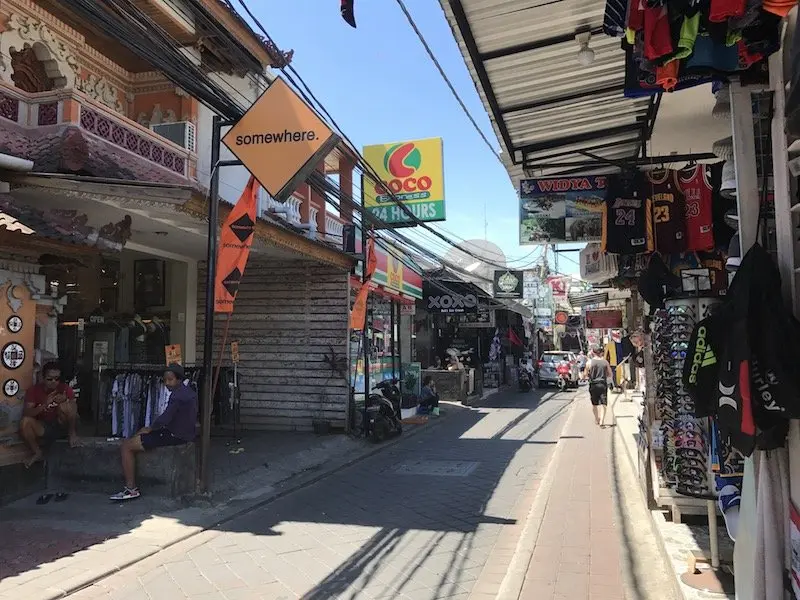 THE INSIDE SCOOP: Bali Chemists (Alt: Apotek Bali)
Correct at time of publication on Roam the Gnome. Please check with venue for updates. We apologise in advance if there have been any changes we are unaware of. All prices in AUD dollars, unless otherwise stated
The most popular Chemists in Bali to look out for.
There are a number of Bali Chemists, the most popular of which include Guardian and Kimia Farma Apotek.
You'll find these close to hospitals, and throughout the built up tourist areas of Bali including:
Kuta and Legian (in places like Poppies 2, Kuta Square, & Beachwalk Mall)
Seminyak
Canggu
Sanur
Nusa Dua, and
Ubud.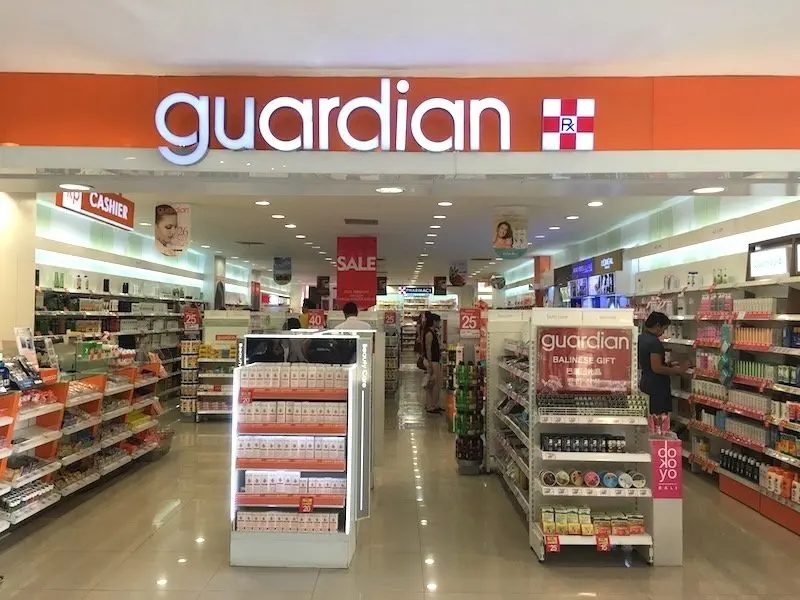 No.1: Guardian Chemists in Bali
The Guardian chain of Bali Chemists are probably the most visible and well-known chemists in Bali.
Their stores are laid out just like a chemist at home, and they stock a huge range of products including:
sanitary items
soaps and body washes
insect repellents and mosquito repellents
first aid supplies
over the counter medicines
shampoos and conditioners
face and body creams
toothbrushes and toothpaste
health care
prescription medicines
sunscreen, and
even some Indonesian souvenir items.
Guardian Pharmacies in Bali
Most Guardian chemists are open from 8 am until 9 or 10pm at night.
Click here for the complete guide to finding a Guardian pharmacy in Bali.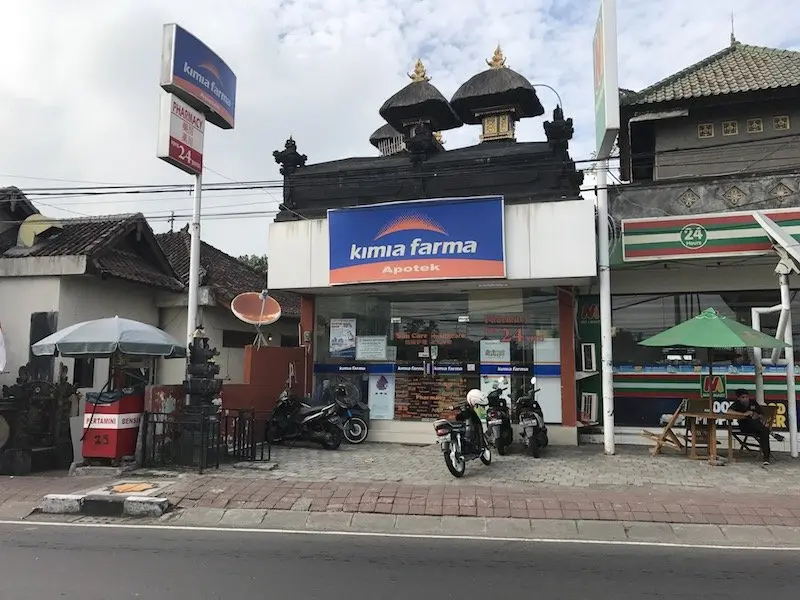 No.2: Kimia Farma Bali Chemists
Kimia Farma is the other well-known Bali Chemists chain.
They also stock a comprehensive range of medicines, first aid supplies, remedies and treatments for all kind of ailment.
The choice of which chemist to visit is yours.
Kimia Farma Apotek in Bali can be found all over Bali.
Ubud
Jalan Raya Peliatan No. 100X, Ubud
Jalan Raya Ubud, No. 88, Petulu, Ubud, Kabupaten Gianyar
On Ngurai bypass towards Bali Zoo
Jl. Ngurah Rai No.74, Banjar Anyar, Kediri, Kabupaten Tabanan
Sanur
173 Sanur Bali – Jalan By Pass Ngurah Rai No.232, South Denpasar, Sanur Kaja, Denpasar Sel., Kota Denpasar
Nusa Dua
Jl. By Pass Ngurah Rai No.890, Benoa, Kuta Sel., Kabupaten Badung
Jl. By Pass Ngurah Rai No.8X, Benoa, Kuta Sel., Kabupaten Badung
No, Jalan Pratama No.87, Tanjung Benoa, Kuta Selatan, Benoa, Kuta Sel., Kabupaten Badung
Kuta
Jl. Raya Kuta No.102, Kuta, Kabupaten Badung, Bali 80361, Indonesia (close to Bali Galeria Mall)
Jl. Legian Kaja No.204, Kuta, Kabupaten Badung, Bali 80361, Indonesia (behind Beachwalk mall)
Seminyak/Kerobokan
Jl. Raya Legian No.504, Seminyak, Kuta, Kabupaten Badung (near Double Six street)
Jl. Dewi Sri No.888, Legian, Kuta, Kabupaten Badung, Bali (near Krisna souvenir shop, Sunset Road)
Jl. Raya Kerobokan No.14, Seminyak, Kuta Utara, Kabupaten Badung (close to Ibis Styles Seminyak, near the Jl. Petitenget intersection)
Jimbaran
Jl. Raya Uluwatu No.15, Jimbaran, Kuta Sel., Kabupaten Badung (close to the Movenpick resort and spa)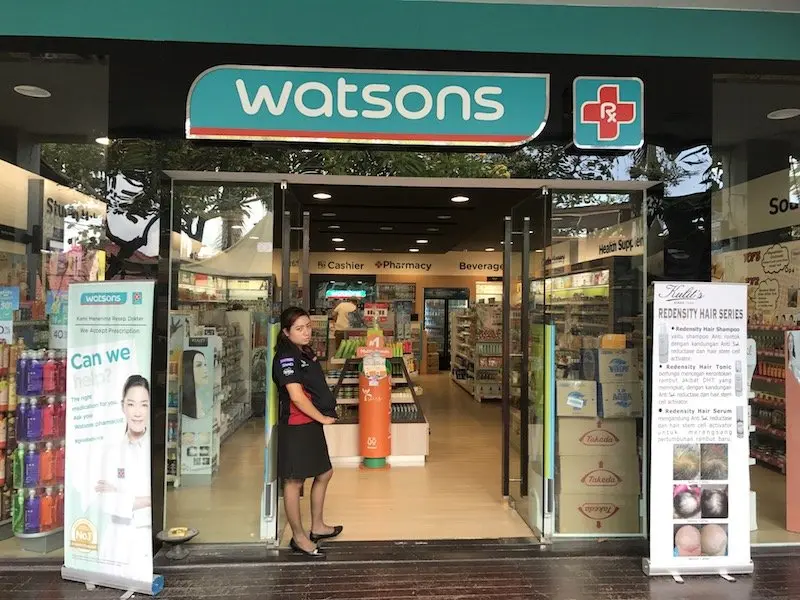 No.3: Watsons Chemists in Bali
A Watsons pharmacy in Bali is your other option.
Watsons, Seminyak Square (outside of the mall near the I Love Bali sign)
Watsons, Jl. Raya Seminyak No.71 , Kelurahan Seminyak , Kecamatan Kuta, Kabupaten Badung (near Warung Made)
Watsons, Jl. Legian No 210 Kuta, Badung, Kuta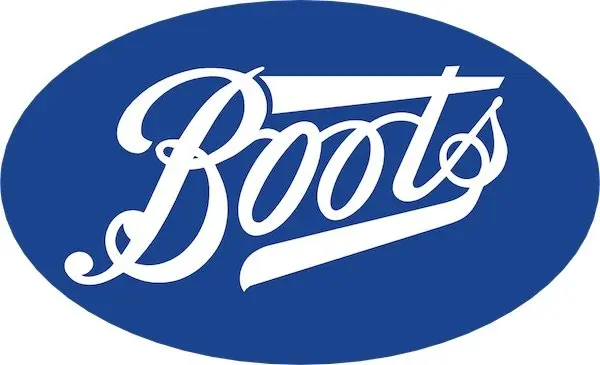 No.4: Boots Chemists Bali
The original Boots pharmacy in Discovery Mall Sogo Department Store is no longer.
However, a new agreement to bring Boots Pharmacies to Indonesia has been signed.
Look out for them in Bali from late 2020.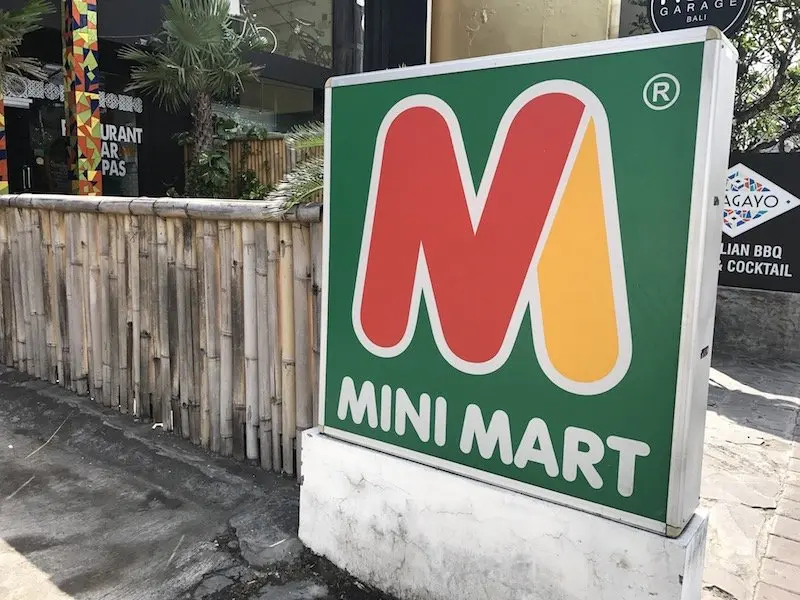 No.5: Bali Convenience Stores for First Aid
Convenience stores in Bali also stock basic first aid supplies such as:
headache tablets
medicine for grumbly tummies
cold and flu tablets, and
drinks such as Pocari Sweat and sports drinks to help with rehydration.
Where to buy Norit Charcoal Tablets in Bali?
The Guardian Pharmacy in the Lippo Mall is the only place I've ever been able to buy Norit Charcoal tablets, despite asking around constantly.
Looking for more Bali Travel Tips?
Click the links in blue below for more Bali tips