INSIDE: All you need to know about the Bali Airport Playground for kids.
11.00pm on the final day of our Bali holiday, and we were in line to check in at the airport.
The Bali Ngurah Rai airport air was thick and hot, and sweat dripped down every crevasse on my body, including a river flowing down between my boobs.
The kids' hair was drenched in perspiration.
It was also way, way past the three year old's bedtime, and suddenly he was desperate for a drink of water.
Fittingly, our last bottle was just confiscated at the security check-in.
A monster storm was brewing in this kid, and from experience, I knew it was NOT going to be pretty.
Unless I held an intervention of some kind, quick smart.
And THIS is why parents need playgrounds for toddlers at airports.
Somewhere for them to run off the tension BEFORE it explodes!
Take a look below for details of the BALI Airport Lounge playground for kids.
Disclosure: This article contains affiliate links. If you make a purchase after clicking on one of these links, we may receive a small commission at NO extra cost to you.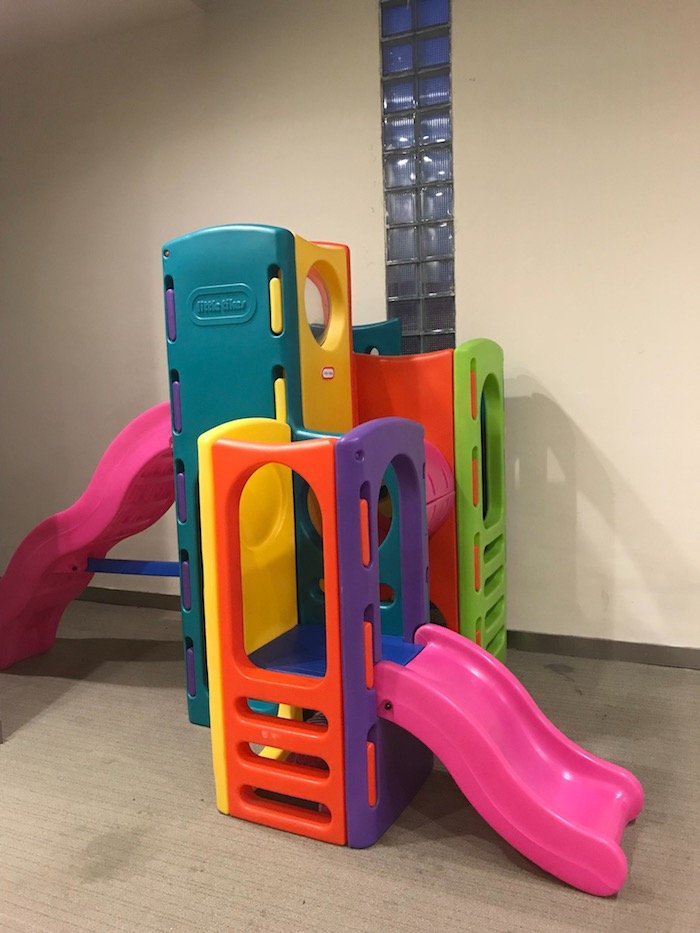 UPDATE: The Bali Airport Playground is currently CLOSED.
Sadly, the Bali Airport Lounge playground is currently out of action.
This is what's left of the Bali airport playground.
The coloured climbing fort is now hiding around a corner near Gate 6.
Our reader & friend Susan sent us these pics, above and below.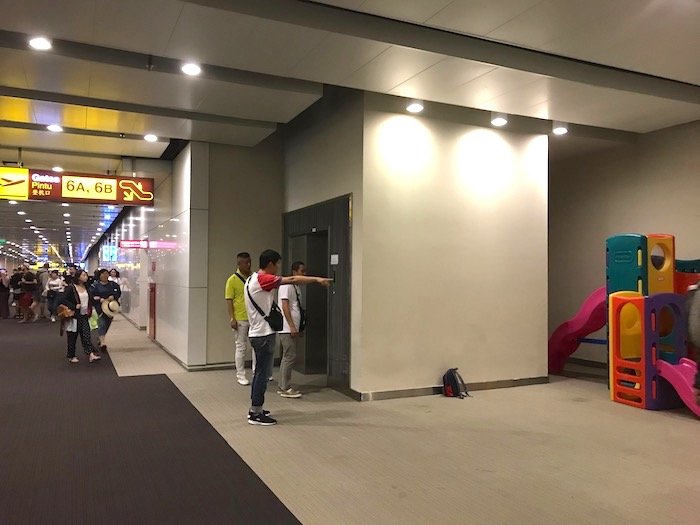 Tips for Travelling to Bali with Toddler & Baby
We'd love to keep you updated if, and when, the Bali Airport Play Area returns.
If you are currently visiting Bali, and happen to be in the Ngurah Rai airport, please keep your eye out.
If you do spot any welcome news, we'd love to hear about it.
Email me at [email protected] with a couple of pics to show us the new playground, and I'll add them here.
Thanks a bunch!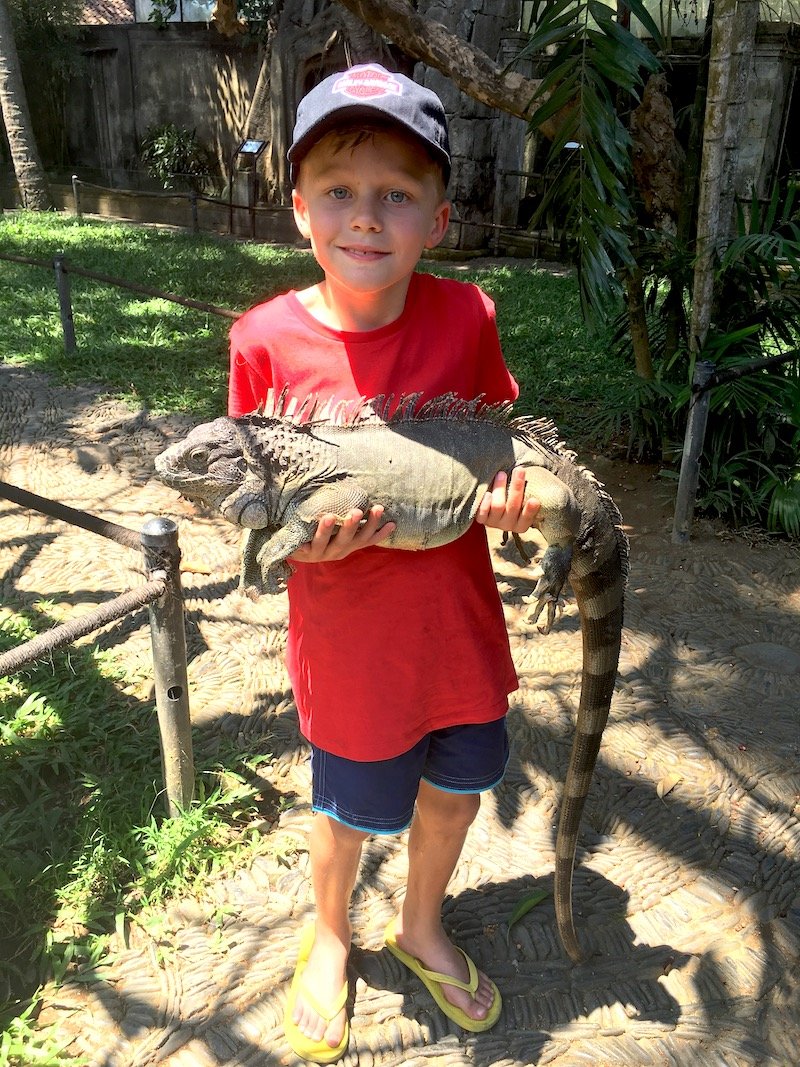 Best Things to do in Bali with Children?
Hot tip: Save this guide to the best things to do with kids in Bali for your next trip.
It's a HUGE round up of all the fun things to do in Bali with kids in tow, including:
best day trips in Bali for kids
best kids clubs
Seminyak shopping
where to find convenience stores
which Bali resort is the best for families with a pool
best places to stay in Nusa Dua, Kuta, Uluwatu and more
a sneak peek into the Mara River Safari Lodge
things to do in Kuta with kids
which beach to visit, and so much more!
And how to avoid Bali Belly on your family travel holiday!
Don't forget your travel insurance! (Read our comparison guide here)
Bali Kids Guide Book
Also, keep an eye out on our City Guides page as the new release, Bali with Kids, will be out later this year.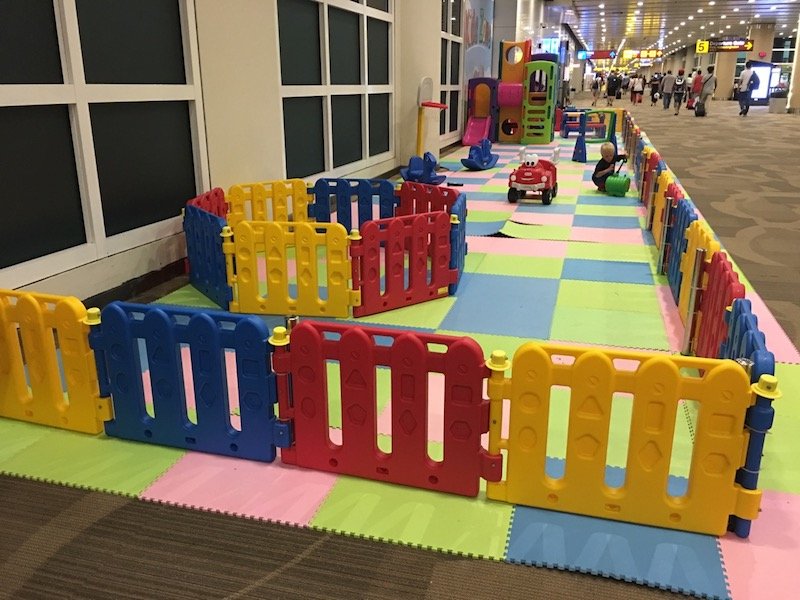 Old Denpasar Airport playground
The Bali Airport Lounge Kids Ground at Ngurah Rai Airport is currently out of operation.
These are some pictures of the kids play area that once was.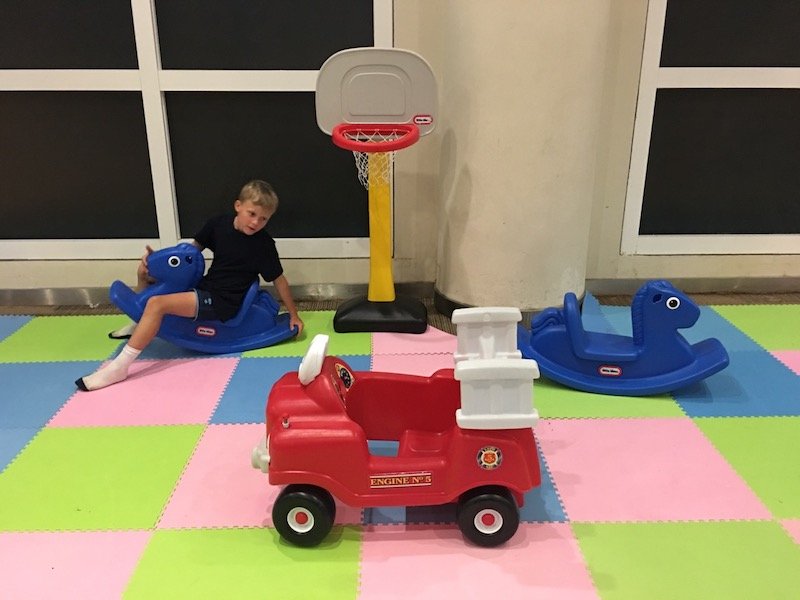 Hopefully, one day soon, it will return.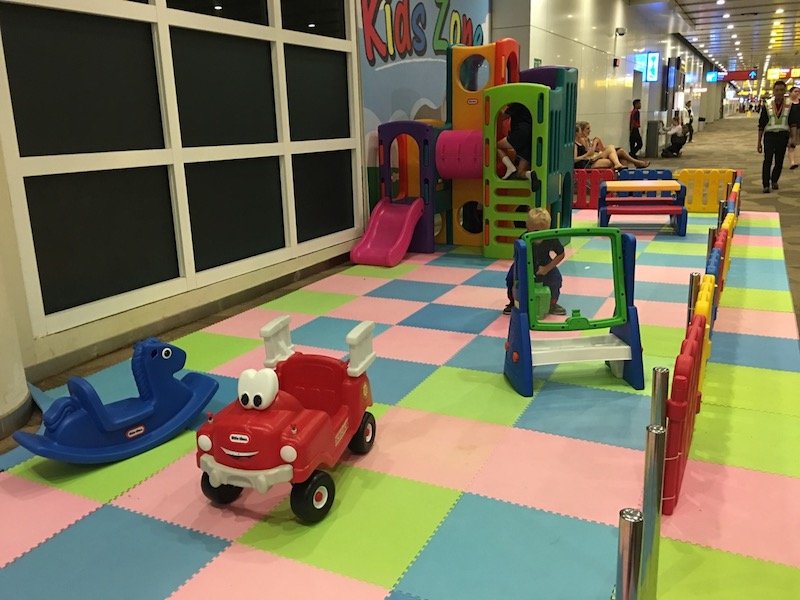 THE INSIDE SCOOP: Bali Airport Lounge Facilities for Kids
Correct at time of publication on Roam the Gnome. Please check with venue for updates. We apologise in advance if there have been any changes we are unaware of. All prices in AUD dollars, unless otherwise stated
Address: The kids play area at Bali's Ngurah Rai airport is currently out of operation.
Phone: +62 361 9351011
Website: Bali Ngurah Rai Airport
Looking for MORE fun places to visit in BALI with Kids?
Click the links in blue below for more Bali fun.